Looking for easy and heathy options to stock up your freezer? Look no further than the freezer aisle!
Eating healthy can be a challenge, especially when you're short on time on a tight budget. Luckily, the freezer aisle hold some healthy and delicious options that can help you meet your nutritional goals without breaking the bank. In this article, we will explore some of the top picks from the freezer aisle that are not only tasty and convenient, but also packed with nutrients and perfect to build a healthy meal.
Frozen fruits and Vegetables: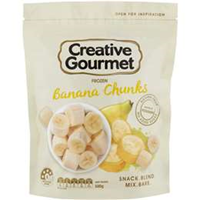 Woolworths Frozen Mixed Berries $1.24 per 100g
Creative Gourmet Frozen Banana Chunks $1.00 per serve
Frozen fruits like berries, bananas and mangos are great for making smoothies. Simply blend the frozen fruits with some milk or yoghurt, you may even want to add some oats, for a quick healthy breakfast or snack.
Raspberries, blueberries, and cherries are great to mix into porridge or even into muffin or pancake batter for a burst of flavor and nutrition.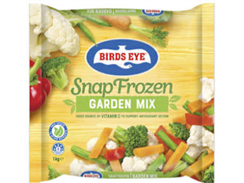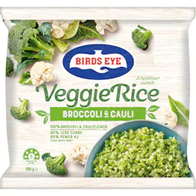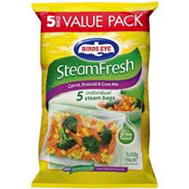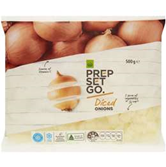 Birds Eye Snap Frozen Garden Mix Carrot Beans Broccoli Cauli Capsicum 0.65 per 100g
Birds Eye Veggie Rice Broccoli & Cauli $1.10 per 100g
Birds Eye Steam Fresh Broccoli, Carrots & Corn $1.10 per serve
Woolworths Prep Set Go Diced Frozen Onions $0.45 per serve
Frozen vegetables like onion, broccoli, carrots, and capsicum are perfect for stir-fries. Simply sauté the veggies with a small amount of oil and your favorite sauces. Add some noodles or serve it with rice and you have yourself a quick and easy meal.
Frozen peas, corn and green beans are great for adding to soups and stews. Simply add the frozen vege into the pot and let them cook with the other ingredients for a hearty and nutritious meal.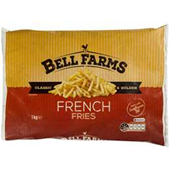 Mccain Straight Cut Healthy Choice $0.55 per serve
Bell Farms French Fries $0.40 per serve
A good quality frozen chip can also be a great addition to your freezer and to your meals. Look for ones with less added salt and minimal ingredients like the ones above. Simply bake them in the oven or air fryer for a tasty vegetable side dish.
Lean Proteins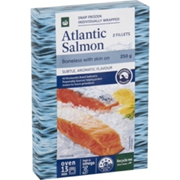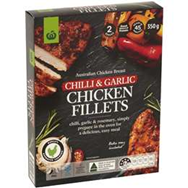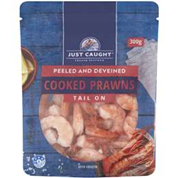 Woolworths Frozen Salmon Fillets Skin On $3.50 per serve
Woolworths Chicken Breast Fillets Chilli & Garlic $5.00 per serve
Just Caught Cooked Prawns Tail On $4.00 per 100g
Keep a variety of good quality meats and fish on hand such as chicken breast, turkey breast, mince, salmon, prawns, and white fish. You can purchase these from your freezer aisle or stock up at the butcher or fish market. Above are some great protein sources on top of stir-fries, curries as well as to roast in the oven or grill on the BBQ. Simply thaw the meat in the fridge or use the microwave and cook to your liking.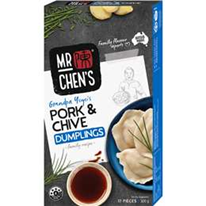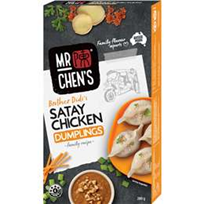 Frozen dumplings are also great to add to soups to build a more balanced meal. Just look for lower sodium options like the one above.
Mr Chen's Satay Chicken Dumplings $3.27 per 100g
Mr Chen's Pork and chive Dumplings $3.27 per 100g
Ready to heat meals from the freezer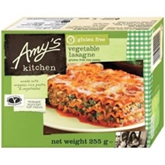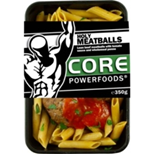 Woolworths Tuna Pasta With Veggies Frozen Meal $4.00 per serve
Mccain Dinner Roast Chicken Frozen Meal $7.50 per serve
Amy's Kitchen Frozen Gluten Free Vegetable Lasagne $9.20 per serve
Lean Cuisine Spaghetti Bolognese $5.60 per serve
Dineamic Butter Chicken With Turmeric Rice & Currants $9.00 per serve
Core Powerfoods Holy Meatballs $9.00 per serve
In terms of ready to eat meals, it's best to look for ones low in salt, saturated fat and added sugar. These nutrients can contribute to poor health outcomes if consumed in excess. Look for meals that contain a source of protein and fiber to keep you full and satisfied. Aim for at least 20g protein, less than 400mg sodium per 100g, and 5g of fiber for a main meal. Pairing the meal with a steamed veggie pack is another great way to boost the fiber of a meal if it is lacking.
Amy's kitchen light and lean, lean cuisine marketplace and healthy choice power bowls are great freezer meal brands. These meals are high in protein, contain vegetables and are lower sodium options.
You can also cook in bulk and freeze a few portions for when you need a quick meal later in the week. This method is best for curries, pasta sauces and casserole type dishes.
Dessert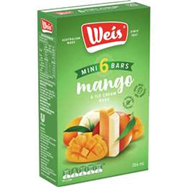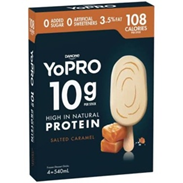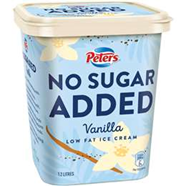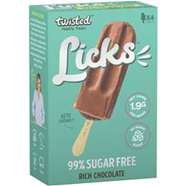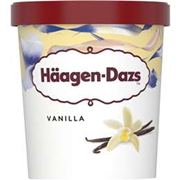 Weis Mini Mango Ice Cream Bars 6 Pack $1.60 per serve
YoPro Frozen Dessert Cream & Berries 4 pack $3.00 per serve
Peters No Sugar added vanilla Icecream $1.50per serve
Twisted Healthy Treats Licks 99% Sugar Free Rich Chocolate Sticks 4 Pack $2.25 per serve
Haagen-dazs Vanilla Ice Cream Tub Ice Cream $2.95 per 100ml
If you love a frozen sweet treat (who doesn't) and you enjoy these regularly, you might want to look for one similar to the ones above that are lower in sugar and calories overall. Special mention to Hagen-Dazs vanilla for having only 5 good quality ingredients.
Overall, frozen items can be convenient, affordable, and nutritious. Whether you're a busy professional or a budget-conscious shopper, frozen fruits, vegetables, and meals can be a great option to help you meet your nutritional goals. So why not stock up on some frozen goodies and experiment with healthy meal preparation made simple.