The secret to feeling confident and empowered to reach your lifestyle and nutrition goals
Let me ask you a question…
Are you happy with the results you are currently getting? Are you satisfied with a lifestyle that leaves you feeling drained, lethargic and uninspired?
Have you ever thought to yourself "why can't I just eat better? It's not that hard!"
Maybe you've asked yourself… Why can't I stick to my diet for more than a week? Why don't I have any motivation to eat better? Why can't I do all the things I know I need to do?
What if I told you there's ONE thing, just ONE thing, that can help you to change your current situation?
Imagine feeling confident and empowered around food, without second guessing what you should eat in any situation. What if it didn't feel HARD to make changes to your diet and actually stick to them? What if you could create the lifestyle of your dreams that your future self would thank you for?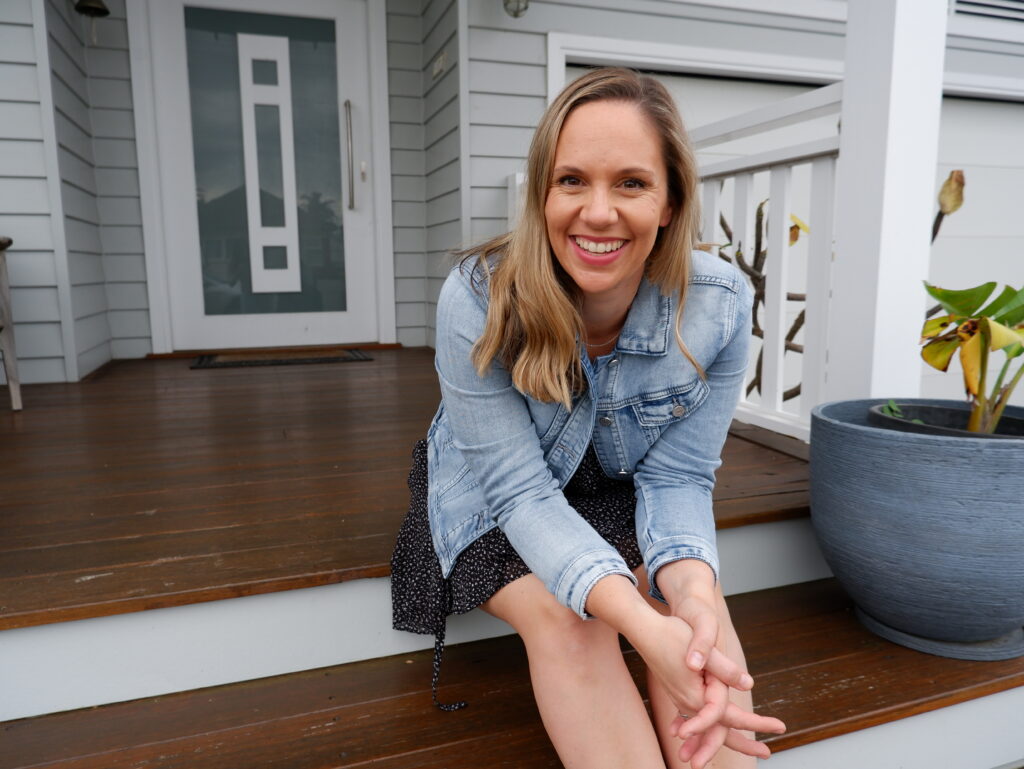 Hey, Nicola here. I'm a sports dietitian and nutrition coach who has helped countless people transform their personal and professional lives via my articles, online programs, private consultations and workshops.
Over 9 years ago I started studying nutrition to help people live fuelled and fulfilled lives. Since then I've gone on to build a full-time consulting business. Now, my mission is to educate as many people as possible about the foundations of nutrition and wellbeing, to live their lives fuelled and fulfilled.
Ok, so listen, you're sitting at your computer, or maybe on your phone… and you're reading this today for a reason. Something in your life isn't perfect, and you want more.
And you've heard how this works. And you know that IT IS possible to live a lifestyle you love where your health is a priority, not a secondary thought.
So let me ask you… does that sound like something you'd want to start to take action on? Because right now you have the chance to grab the roadmap that shows you exactly how.
Today I'm excited to be able to introduce you to my BRAND NEW online course called the Empower Program. It's a step-by-step blueprint that shows you exactly what you need to do to improve your nutrition, mindset and lifestyle to reach your personal and performance goals!
Here's what we're going to cover:
Module 1: Mindset
In this first module I'll show you how to create healthy habits, practice mindful eating, address your emotional eating habits and build a positive relationship with food to start living a sustainable, fulfilled and happier life.
Quickly and easily conquer your fears and silence your inner critic so you can gain confidence and reach your full potential.
Module 2: Food and Nutrition
In this module we take a deep dive into food and learn how to put together your meals, how to put these together in your day, how to meal plan like a pro, the ins and outs of gut health, how to improve your diet quality and how to read a food label.
All of these lessons give you the tools for your nutrition 'toolbox' to make empowered and educated choices with your food. No longer will you need to 'start again on Monday' or let a single indulgence throw you off track.
Module 3: Performance Nutrition
In this module we tackle all aspects of your performance nutrition including what to eat before, during and after training as well as hydration and supplementation. Whether you're an active individual or an aspiring athlete, optimising your nutrition around training will mean improved performance, better recovery and an abundance of energy to keep your training on track.
Module 4: Lifestyle
In this module you will learn how to create your dream lifestyle that leaves you feeling energised and inspired. Learn about creating your daily rituals, improving your sleep habits and how to be intentional with your social media use.
The magic though, is when you combine all of the mindset, nutrition, performance and lifestyle lessons to cultivate your ultimate and unique formula for your own life. One that is potent but also flexible and ever changing based on where you are at in your life at any given time.
So, at this point, you may be starting to wonder if a roadmap that can deliver all of this is going to be expensive. And who can blame you? That kind of information should be right? But my goal is to empower and educate as many people as possible, so right now, you can get the entire Empower Program along with all of the bonuses, for just $299.
See exactly how we're going to change the way you view your diet and lifestyle below.
But you really do need to act NOW.
Choose your preferred payment option below and get started today.