Planning and preparing your meals/snacks at home is a great way to save time and money, which is what everybody wants, especially after a long day at work.
So here are our top 5 tips for meal planning and preparation to help improve your nutrition at home
Plan your Meals in Advance
Planning your meals and snacks for the week in advance is a great way to stay organised and limits the need to buy takeaway or fast-food options throughout the week, even when this may seem like the most convenient option. Even if you don't plan all of your meals for the week, having a few dinner options sorted that you could make in large batches, is a great place to start, and gives you leftovers that you can take to work for lunch the following day.
When planning meals for the week, keep in mind the recommended plate guide for a healthy meal.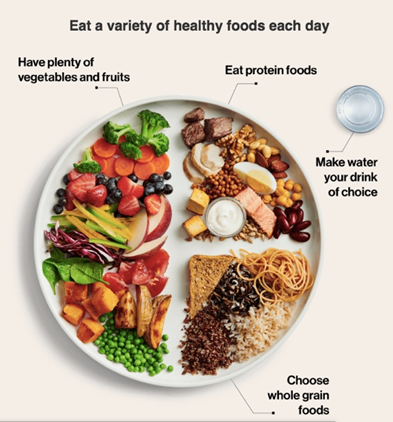 ½ plate non-starchy vegetables (eg. carrot, lettuce, broccoli)
¼ plate low GI carbohydrate foods (eg. basmati rice, wholemeal pasta, potato, wholegrain bread, sweet potato)
¼ plate good quality protein source (eg. red meat, chicken, fish, legumes, eggs, tofu)
Write a Shopping List
Writing down the ingredients you need BEFORE going to the shops ensures that you have a list to stick to. This can help to eliminate buying food that you don't need and can help you stick to your budget and keep a look out for supermarket deals. It's also a good idea to go to the shops when you're not hungry, so you are less tempted to buy snacks and food items that you didn't plan to get.
When shopping, it is useful to use label reading skills to compare food products to determine which may be the more appropriate choice. Click here to download a free guide on some things to look out for on product labels!
Prepare Food Items
After getting home from the shops and unpacking the groceries, probably the last thing anybody feels like doing, is jumping straight into meal prepping. But I can promise you that prepping food items for the week will save so much time later on when you feel like grabbing a quick snack or go to start making dinner throughout the week.
Plain Shredded Chicken

Boil chicken in boiling water until cooked through. Drain, leave to cool and shred with a fork. Season with salt and pepper so that you can add other spices when adding to meals later in the week.

Vegetable Sticks (eg. carrot, cucumber, celery)

Cut these vegetables up into sticks and place in a container. These can be grabbed easily and put with any dips or peanut butter.

Cooked Sweet Potato/Pumpkin

Chop sweet potato/pumpkin into cubes and season to your liking (I like to use paprika, cumin, salt and pepper). Then cook in oven at 230˚C for 25min.

Apple Slices

I wouldn't do this too far ahead of time as the apples can turn brown, however you can squeeze a dash of lemon juice on them to slow this process down. These can be eaten with peanut and/or nut butter.

Salad Dressing

If you're planning of having a salad for lunch at work during the week, pre-preparing salad dressings in a small container saves a lot of time. You can really use whatever ingredients you prefer, but a couple of super simple options are olive oil and balsamic vinegar or olive oil, lemon, salt & pepper.
Meal Prepping Ahead of Time
Similar to prepping individual food items, meal prepping can also save a lot of time (and money) during the week. I like to make a big batch of one meal (usually spaghetti bolognaise, pesto pasta, a salad, or a stir-fry of some sort) on a Sunday, which I can then take to work every day during the week. This saves me from spending money on lunch every day and still gives me opportunity to eat a variety of different foods at dinner. I also switch up the meal I make for lunch every week so it's not too repetitive. Depending on the meal, I usually freeze two of the 5 meals for the later part of the week to keep the ingredients fresh.
Another way to do this would be to cook around 3 different meals in large quantities and switch up the meals between lunch and dinner. Depending on how much you like to eat and how many types of meals you prepare, this could last you a whole week! Again, depending on the type of meal, I would freeze some of the servings to save for the second half of the week.
Using Convenience Foods Where Possible
Using convenience food options such as frozen vegetables, rice cups and tinned fish can save a lot of time that would be spent preparing and cooking fresh produce and is can sometimes be cheaper too! Frozen veggies are a great staple to leave in the freezer and can be added to pretty much any meal to boost your vegetable intake for the day. I also like to keep rice cups around to quickly throw in the microwave and lots of tinned salmon and tuna to add to nourish bowls or salads.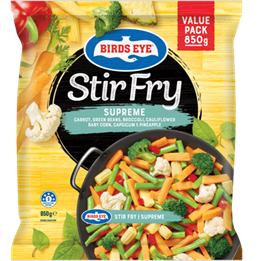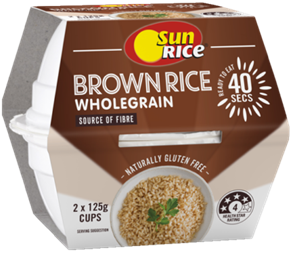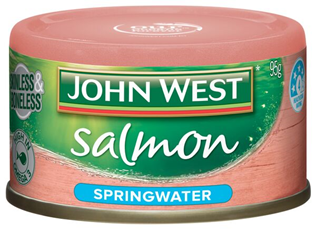 If you more nutrition tips, recipes and resources, make sure you check out the Embody Membership! The members hub is updated every month with new recipes and nutrition information to keep you educated and inspired.