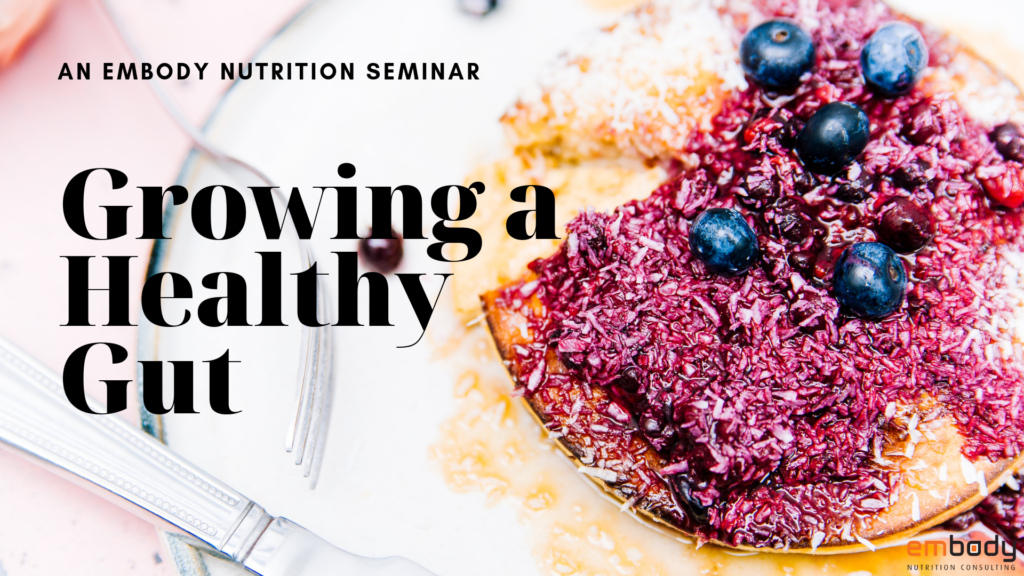 We are so excited to be hosting a brand new seminar focused around gut health! This is such a hot topic in the nutrition space at the moment and is something that interests so many people.
This workshop is perfect for anyone who is interested in, or has questions about their own gut health…
For anyone who has been diagnosed, or thinks they may have IBS…
For anyone who is confused about what they are supposed to eat to improve the health of their gut…
And also for anyone who loves a gut healthy treat!!
Big thanks to the lovely people who came on board to contribute on the night…
Carman's Kitchen
Food for Health
Shelby's
The Happy Snack Company
Real Foods Corn Thins
Pana Chocolate
The seminar includes:
✅ A science-backed explanation of the gut, it's function and how it influences your health and well-being.
✅ Practical strategies for better gut health, including an overview of how your diet impacts your gut, and how to feed your gut for a healthier and happier you.
✅ Advice on how to diagnose and manage common gut-health complaints.
✅ A gut-friendly goodie bag including recipes and a gut-friendly shopping list
If you would like more information, or to book this workshop, please don't hesitate to get in touch!