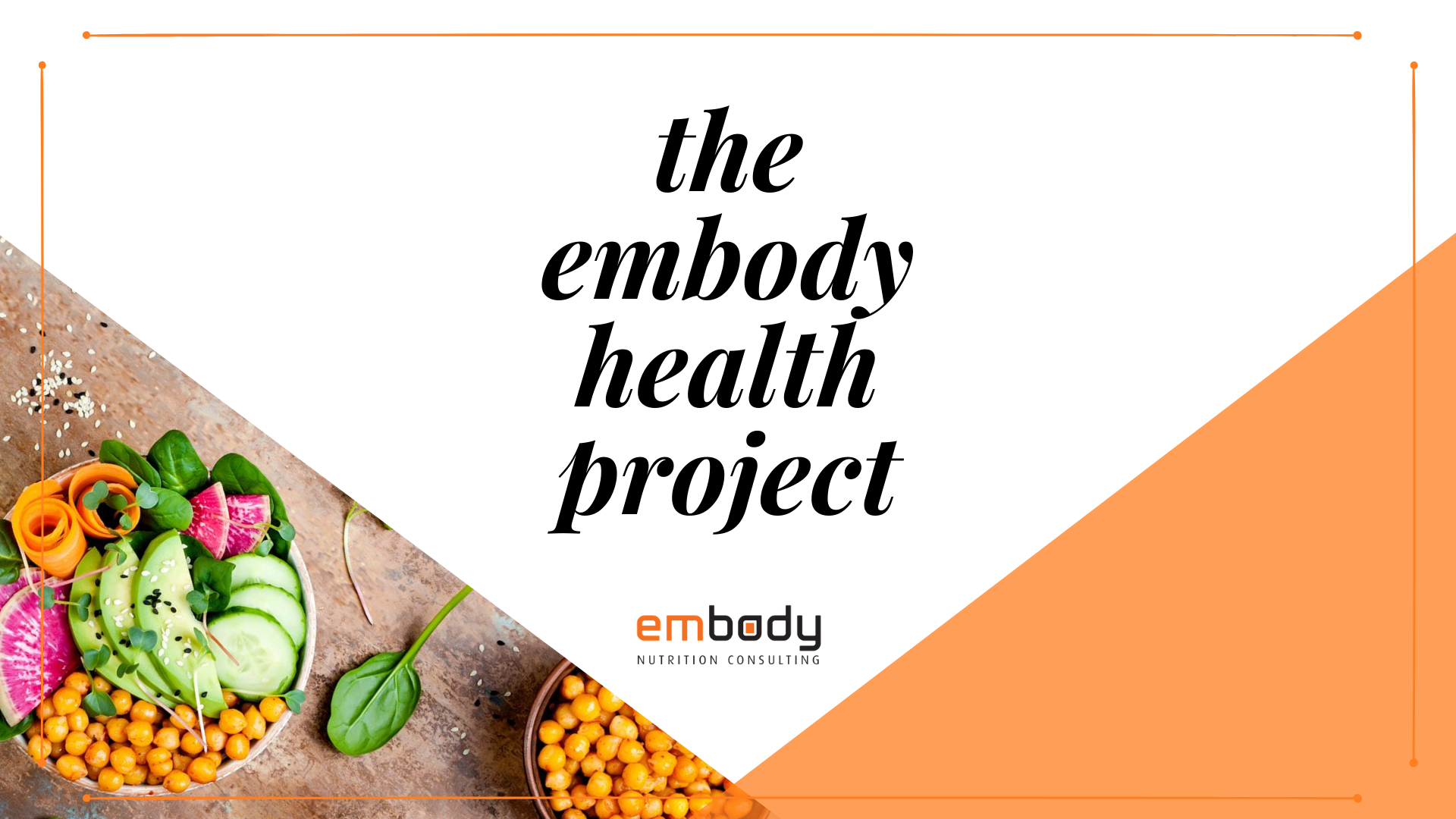 We have recently developed The Embody Health Project, which is a unique program focusing on improving the health and wellbeing of staff in the corporate setting. Our aim with this program is to not only educate, but also facilitate real behaviour change by offering ongoing support. We believe this is the most effective method to achieve sustainable improvements in health, which will have a significant impact in both work and personal life.
The Embody Health Project is designed specifically for a busy workplace. We provide a face to face, interactive, 1 hour workshop at the commencement of the program, followed by a 6 week online component, allowing staff to gain further information, support, and to provide a community for sharing and interacting in a safe and secure space.
Our base program is primarily focused on nutrition, however we have also included components on movement and mindfulness. Both of these are important factors, alongside nutrition, which will positively benefit health and wellness.
Additional program options can also be included to suit your workplace. These include group fitness classes, yoga classes, cooking demonstrations and catering for your face to face workshop.
Workplace health programs have been shown to effectively improve the health of staff, and have subsequently improved absenteeism, as well as productivity at work. Our program is specifically designed to drive behaviour change, by not just providing knowledge, but also support and guidance to allow your staff to put their knowledge into practice.
We are able to run The Embody Health Project as a one off program for your staff, or alternatively have it reoccurring throughout the year. We are also open to discussions to tailor our program to your workplace and it's specific needs.
Contact us today for more information.