Signature Nutrition and Lifestyle Program
Do you want to improve your nutrition but can't stand the thought of going on another diet?
Are you looking for something that is achievable and sustainable, that fits in with your life?
Do you need to improve your relationship with food and your body?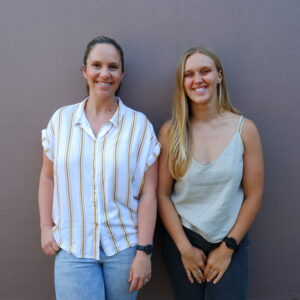 Hi there! Nicola and Ellie here – we are the Sports Dietitians behind Embody Nutrition and the creators of the Signature Nutrition and Lifestyle Program.
We created this program because we have seen, time and time, just how frustrated and overwhelmed people become when they try to change their nutrition. We wanted to create something that was easy to follow, that provided accurate and practical information in a way that was easy to digest by our clients.
The biggest outcome of this program is to help you feel great – regardless of your goal. We want to help you make the changes you need to make by guiding your through all the nutrition, mindset and lifestyle factors that are involved in improving your health. We also wanted to give you the flexibility to set your own goals and to help keep you accountable with online support.
These are all the steps we take with our clients in clinic every day. If you have ever wondered what it would be like to improve your nutrition with the support and guidance of a professional (because let's face it… it's harder than it looks!) then there is no better time than now.
Here's what you get…
Meal planning and recipe eBook to get you started and set up for success
14 in depth lessons with a nutrition focus, aiming to educate you on the most important areas of nutrition and lifestyle. Our 14 core lessons include…

Setting your SMART goals
Creating healthy habits
Mindful Eating
Emotional Eating
Putting together healthy, balanced meals
Gut Health
Improving your diet quality
Reading a food label
Improving your sleep habits
Creating your daily rituals
Social media detox
Meal and menu planning
Meal preparation
Setting your SMART long term goals

12 worksheets and activities to cement your knowledge and support you in implementing the key behaviours needed to reach your goals
Access to our private Facebook Group where you will get all the support and inspiration you need
You can commence this program at any time and work at your own pace, so what are you waiting for? NOW is the time to start planning and reaching your goals, so you can live and perform at your very best.